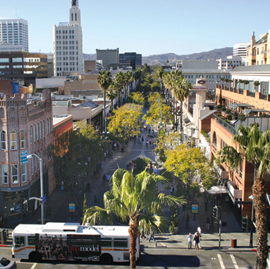 Contact Us
We are always striving to make Mixed Income TOD a reality. To that end, we seek constructive input from practitioners and users of this guide.
To provide feedback or suggestions, please email: feedback@MITOD.org Also, we expect people to have questions about this work. We understand that some users of this website may not be familiar with the material or terminology. We also understand that implementation varies by locale and roles vary depending on your expertise, so we would like to help you optimally utilize the information in this guide.
To request clarification or seek guidance about Mixed-Income TOD, please email Info@mitod.org
To report a broken link, use the "Report Broken Link" form at the bottom of each page.
To learn more about TOD, visit the Center for Transit-Oriented Development website: www.ctod.org
Thank you!