Authors
Ian Carlton, Reconnecting America
Winston J. Dong, Jr., Reconnecting America
Abby Thorne-Lyman, Strategic Economics
Sam Zimbabwe, Reconnecting America
Mason Austin, Strategic Economics
Allison Brooks, Reconnecting America
Mariia Zimmerman, Reconnecting America
John M. Francis, Reconnecting America
Website Design
John Curry, Smartpill Design
John Hughes, Reconnecting America
Key Advisors
Dena Belzer, Strategic Economics
Karen Chapple,UC Berkeley
Center for Community Innovation
Heather Hood, UC Berkeley
Center for Community Innovation
Shelley Poticha, Reconnecting America
Funding
Federal Transit Administration
About this Action Guide
The History
Going National
Sponsors
The History
A growing number of jurisdictions are engaged in focused planning efforts to encourage successful transit-oriented development (TOD) near new and proposed transit stations. These TOD planning processes are layered with many goals, including: maximizing transit ridership, reducing traffic congestion, promoting economic development, growing local tax bases, providing more housing options to new and existing residents, and lowering overall greenhouse gas emissions.
As TOD planning processes proliferate, there is an increasing awareness that a mix of housing that serves a diversity of people at different income levels and stages of life can help to support and address TOD goals. This awareness has spurred a growing interest in making sure TOD is broadly inclusive with ongoing housing opportunities for households at a range of incomes. Among those involved in this work, local governments, regional agencies, philanthropic organizations, community-based organizations, and other non-profits are actively promoting "mixed-income TOD."
In July 2007, The Center for Transit-Oriented Development (CTOD), the Center for Community Innovation (CCI), and the Non-Profit Housing Association of Northern California (NPH) co-released Transit-Oriented for All: The Case for Mixed-income Transit-Oriented Communities in the Bay Area. As the report states, "Stakeholders need to focus their efforts to facilitate the development of housing near transit that is affordable to a broader range of incomes than the market would otherwise provide. Policies, programs, and financing tools that support the creation of mixed-income communities surrounding transit stations are urgently needed to ensure that the benefits of the formidable investments in new transit are leveraged equitably and efficiently."
Transit-Oriented for All effectively made the case for why a broad range of parties should focus on policies and programs to provide more mixed-income housing near transit. However, that report lacked specific guidelines on how communities could achieve mixed-income housing. Therefore, a Mixed-Income Housing TOD Action Guide was developed in 2008 so that Bay Area stakeholders could develop strategies to proactively ensure that mixed-income TOD is achieved over the short- and long-term, given the specific local conditions.
Going National
At the request of the Federal Transit Administration and the Department of Housing and Urban Development, this Action Guide expanded the Bay Area focused document for a national audience. This Action Guide will take users through a considered and data-driven process that allows them to hone in on the most effective policies, programs, and financing tools that achieve mixed-income housing goals and are responsive to the specific conditions in their community. This approach reflects the fact that, when developing plans and policies for furthering housing diversity in transit zones, a "one-size-fits all" approach will not work. In addition, although housing is the primary focus of this report, there is an underlying expectation that new units will be coupled with community amenities, social services, educational opportunities, and other elements that are critical to a high quality of life.
Thus, while this guide aims to be as helpful and focused as possible, given the myriad conditions, opportunities, and challenges that can be found in each community, a single document cannot anticipate every scenario or provide a universal prescription for success. Our ultimate goal is to help jurisdictions start a MITOD inclusive planning process in their jurisdiction and help stakeholders be better equipped to know the right questions to be asking, where they can find the answers, and what tools and strategies might be available to address their community needs.
It is should also be noted that this document will be supplemented by further research from the Center for TOD including:
The MITOD Analysis section addresses housing affordability as it relates to impending transit implementation but does not address the incorporation of housing affordability in the transit planning process. This is a separate area of work being pursued by The Center for TOD.
MITOD has a strong relationship with employment along a transit corridor. While the MITOD Analysis incorporates some employment-related analysis, the Center for TOD is working on research that will address corridor employment fully.
The Sponsors
The Federal Transit Administration Sponsored This Site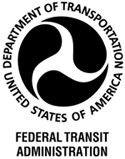 Many thanks go to our FTA liasons:
Katherine Mattice, Office of Policy Review and Development
Timothy Steinitz, Office of Policy Review and Development
Special Thanks to Early Supporters
The San Francisco Foundation
The East Bay Community Foundation
Evelyn Stivers and Megan Kirkeby, Nonprofit Housing Association of Northern California
The Great Communities Collaborative Site Coordinators
Staff at Reconnecting America and Strategic Economics